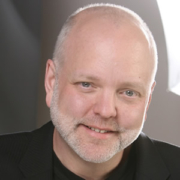 Shawn Smith
Shawn Smith is a marketing and media veteran who has helped media clients in the US and Canada grow audience and revenues. He founded Momentum in 2003 and began assisting clients and national advertisers embrace digital strategies. Momentum acquired Broadcast Dialogue, Canada's broadcast industry publication and formed Momentum Media Networks in 2016. Previously Shawn worked with Jones Radio Networks, the largest independent audio programming and services company in the United States, as Director of Marketing and was responsible for the branding, positioning, and merchandising of the company's 116 programs and services, serving 5000 American broadcast stations.
Momentum Music Research - Production Google
Stephen Ryan
Stephen is a renowned radio and research expert whose influence stretches across 19 countries across the UK, Europe, and Australia. Stephen has used his considerable experience in market research to design and develop the ground-breaking iRate cloud research platform. For almost two decades his company, Ryan Media and Research Ltd, has provided consultancy and research services to leading broadcast groups. His career has also included positions as Programme and Operations Manager for Pirate FM102 in Devon and Cornwall, the Head of Business Development at the radio division of the Daily Mail and General Trust (DMGT,) as well as SBS Radio overseeing stations in Finland, Sweden, Denmark, Holland, and Greece.
Momentum Music Research - Production Google
Murray Brookshaw
Murray is a broadcast and marketing executive with four decades of experience. He has led teams in Detroit, Vancouver, Calgary, and Halifax plus set strategy as Vice President Content for a National Media company with over 40 radio stations and local news digital sites in Canada. As a result of his exceptional programming prowess, deep music research knowledge, and cutting-edge marketing expertise, Murray's stations have consistently been market leaders in their target demographics. His websites have resonated with local audiences and generated millions of pageviews. Murray's love of creating innovative brands and working with exceptional talent and managers fuels his passion.
Momentum Music Research - Production Google
Steve Silby
Steve is a lifelong radio fan who parlayed his passion into an incredible career spanning several countries. He was one of many legendary UK broadcasters who set out to sea in leaky boats to deliver music and personality to pop-starved masses. Back on shore, he achieved considerable success in Irish and British radio, including hosting a top-rated morning show for the Capital Radio Group. A fervent interest in format strategies compelled Steve to join Powergold Music Scheduling in 2001. He is a renowned authority on music scheduling concepts and has mentored staff at many of the world's leading radio brands. With Stephen Ryan, Steve is a business partner in the iRate Cloud platform and takes charge of territory sales outside of North America.
Momentum Music Research - Production Google
Michael Olstrom
Michael is a media and marketing veteran who has worked in business leadership positions across Canada. Over 35 years, Michael has ascended through the media business, first as an on-air personality, then moving through programming and operations, and on to a variety of Vice-President and General Manager roles with increasing responsibility. He has evolved and grown large-scale multi-brand operations for Bell Media, Astral Radio, Harvard Broadcasting, Craig Music & Entertainment, and Okanagan Radio, among others. Michael has also taken an active role in governmental affairs, corporate governance, community advocacy, advisory councils, industry associations, as well as learning initiatives.
Momentum Music Research - Production Google